Hand book on health problems in the Community prepared by Dr.R.Theivendran. JJCDR's Advisor from inception was launched on the occasion of the "World Sight Day held in JJCDR on 8.10.2015.
He has been serving the health department for over 40 years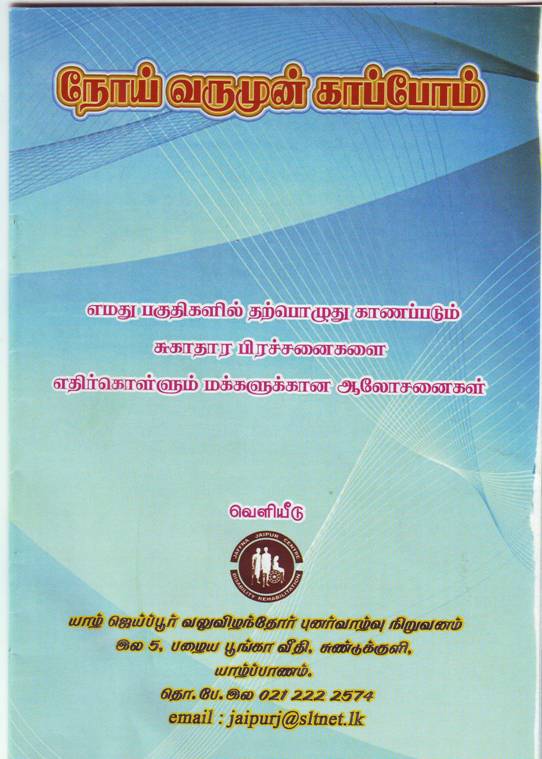 He had served various hospitals in Srilanka and has a Post Graduate degree in Community Medicine. He was awarded a fellowship in Community Health by WHO in 1975. He had the opportunity in following health services in various countries in South East Asia particularly in India.
Since 1975 he had been serving in the preventive health services in Srilanka and as WHO Consultant in health problems of displaced community.