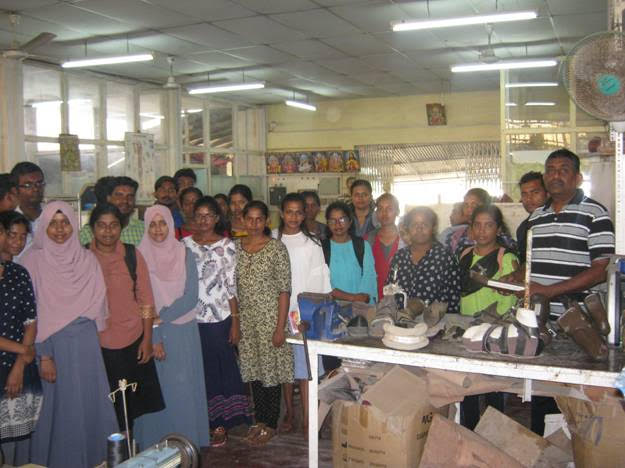 Unit of Siddha Medicine, University of Jaffna organized a study tour to the JJCDR today.
38 Students from the department accompanied by Dr(Mrs)T.Manoraj, Lecturer, participated in the tour.
The purpose of the trip was to get the students to be exposed to the services available for the disabled persons   at the JJCDR.