Tricycles for needy
The 14 tricycles were donated by JJCDR under the auspices of Shri Kanaga Thurkkai Amman (Temple) Trust-SKTAT, London on 13.4.2015 at JJCDR.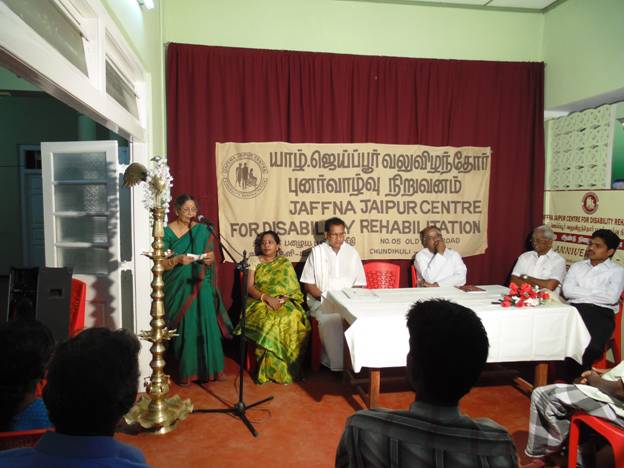 The guest was Mr.S. Abayalingam, Member of the Trustee (SKTAT) who arrived from London for this event with his wife Thevaki Abayalingam.
The function was presided by Treasurer/Acting Chairperson Dr (Mrs) S. Theivendran and graced by Sri Somasundara Thambiran, Guru Maha Sannidhanam Nallai Aadheenam, Siva Sri Aravinda Kurukal and Dr. Aru.Thirumurgan,President,Sivapoomi.
Among others were Mr.S.Paramanathan, Srilanka Councils of Religion for Peace, Mr.Sucindran, Yarl Vision UK and his wife, Mr.Chandrakumar, Hindu Maha Sabai.
Differently-abled persons and their relations attended the functions to receive their tricycles