Visit by Chamber of Commerce Delegation
Chamber of Commerce delegation led by Hon.R.Jeyasegaran, Member of the Provincial Council and President , Chamber of Commerce, Jaffna visited JJCDR .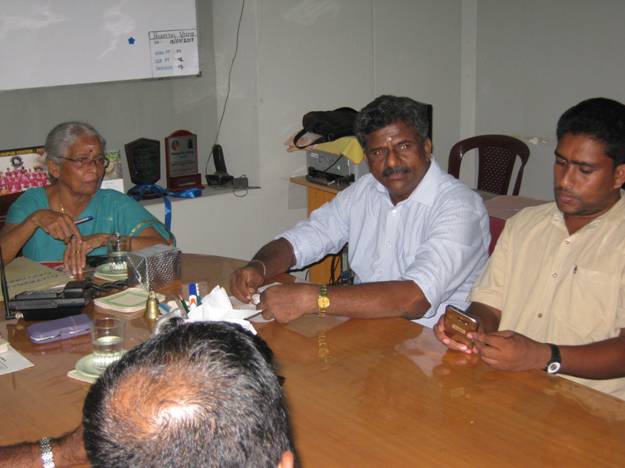 Delegation comprised Mr.R.Janakumar,Vice President, Chamber of Commerce, Mr.S.Kesavan, Committee member, and Mr.V.Sritharan, Administrative Officer.
During the discussion Board of Management suggested the actions to be taken for the sustainability of JJCDR and the issues faced in fundraising
Delegation also visited the prosthetic and orthotic sections to learn about the manufacturing of prosthesis and orthosis.