Hon. Vinthan Kanagaratnam, Member of the Northern Provincial Council is on a visit to JJCDR, at the invitation of the Board of Management.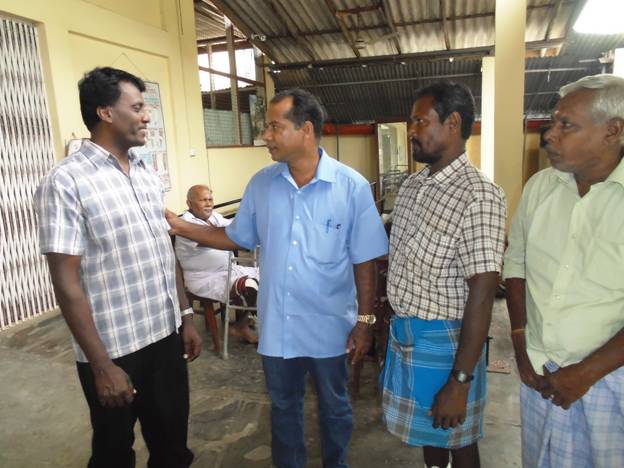 He went around the Prosthetic, Orthotic, Physiotherapy and Mobility sections and talked with the technicians and patients.
Wide ranging discussions between Board of Management and Hon.Vinthan also focused on the proposal submitted to the Provincial Council.