Visit by SKTAT Trust Executive Committee Members
Mr.R.D.Ratnasingam,Chairman ,Executive Committee SKTAT, Mr.K.Sarvananthan, Treasurer SKTAT ,Dr.V.Paramanathan visited JJCDR on 4.3.2017 and held discussion with Board of Management.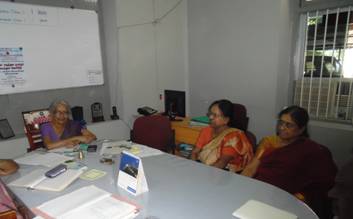 The main objective of this discussion was to review the achievement of the projects supported by SKTAT Trust.
The teams assured continuous assistance and support from SKTAT Trust
for the efforts of the JJCDR to enhance the well being of the persons with disability.